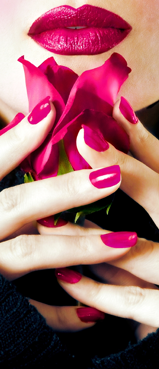 Terms & Conditions
Students must ensure that Health & Safety procedures are fully followed
For Health & Safety reasons flat comfortable shoes without open toes must be worn
Hair must be tied at all times during training
Mobile phones must be switched off or on silent and may not be used in the training area.
Any course/s with entry requirements must be met before commencing that particular course.
All students must be prepared to work on each other.
Students and models will be required to sign a disclaimer stating that they have been patch tested, prior to joining the course, to ensure there is no allergic reaction to the treatment.
Tution fees are non refundable under any circumstances
We reserve the right to terminate the training of any student who fails to comply in a reasonable manner.
We do not accept responsibility for any loss incurred as a result of relying on our course manuals / content.
All prices are subject to change at any time.
Re-scheduling a course over 1 week's notice will incur a 20 charge. Between 1 week and 48 hours' notice a charge amounting to 20% of the totla course fees and any notice less then 48 hours - No alternative date will be offered and all monies paid will be forfeited .
No refunds will be issued in the event of a student failing to attend a confirmed course.
We reserve the right to cancel the course and the right to decline applications. In the event of cancellation, our liability will be limited to a refund of the course fees/ deposit paid.
A 50% deposit is required to secure a place on any of our courses and the remaining balance must be paid in full no later than 14 days prior to the course start date.  We reserve the right to re-allocate the course place to another student if fees are not settled 14 days prior to the course start date.
All fees are non-refundable and non-transferable.
We reserve the right to alter any course dates, course content, venue, tutors and course material at any time.
A certificate / diploma will be provided between 4 to 6 weeks after successful completion of the course.